Are you needing a gift, maybe a Christmas present or a birthday present, for the teen girl in your life?  Are you on a budget and don't want to overspend?  Well you have come to the right place!  I have researched all of the best gift ideas for teen girls!  The best part?  Everything is under $25, so you can stick to that budget!
"We are a participant in the Amazon Services LLC Associates Program, an affiliate advertising program designed to provide a means for us to earn fees by linking to Amazon.com and affiliated sites. As an Amazon Associate I earn from qualifying purchases."
Gifts for Fun
This Karaoke Microphone would be so fun for some teen girl parties or for anyone who loves to sing!  It is compatible with both android and iOS.  It is only $17.99.
Adult Coloring Books are so fun and relaxing.  I loved the inspirational sayings in this book.  Every teen (and adult!) needs a good motivational quote every now and then!  this coloring book is a really good deal at $6.22.
What teen girl wouldn't love a itunes gift card.  This way she can pick and choose what she wants!  You can decide how much money you want on your gift card, with the lowest gift card at $25.
Let's face it, teens love to take pictures!  This Phone Tripod looks so fun for setting up cute group photos or selfies.  It is currently only $13.98!
Accessories
CC Beanies are all the rage right now with teen girls.  These darling CC beanies are only $9.99, with dozens of colors to choose from.
These blanket scarves are so popular right now and would be perfect for the cold months.  This one is less than $15, and there are many other color options to choose from.
I never thought scrunchies would come back, but they did, and are super popular with the teen crowd right now!  These Scrunchies are darling and only $7.99.
I've seen so many people wearing a bag similar to this Mini Backpack Purse.  They are really cute, and a fun alternative to the traditional purse.  This backpack is only $24.99!
Beauty Gifts
This set of bath bombs comes with 6 different scents and colors.  It's a fun "luxury" gift for your teen.  The entire set is only $12.99
This Tabletop Makeup Mirror would be such a fun gift to receive as a teenage girl.  I was excited to see the price was only $24.49!
What teen girl wouldn't like a makeup kit???  This one includes a little bit of everything; blush, lip gloss, and eye shadow.  It is only $17.35!
The 20 Piece Makeup Brush Set is a great deal at only $7.99.  You will never want for a makeup brush again!  Such a fun gift ideas for teen girls!
I love the colors in this Gel Nails Set.  This kit is the perfect way to get beautiful gel nails, but for only $17.99 it is at a fantastic price.
This Curling Wand has over 7,000 positive reviews and makes the most beautiful curls.  It is currently only $21.73!
When you are not wanting to curl your hair, this Hair Straightener is amazing!  My daughter has had this same one for a couple of years, and I love it.  (yes, I might "borrow" it from time to time!  😉 )  It's very easy to use, and works great!  It is a great deal at $19.99.
I have had an ipsy Subscription off and on for 4ish years now.  It is a fun beauty subscription service where they will send you 5 beauty products and a cute makeup bag every month for only $10!  When you set up the subscription service you will feel out a form detailing what types of beauty products you would prefer, your coloring and more.  This would be a fun gift for a teen girl to receive, even if you only sign up for 2-3 months worth of subscription.  It's a great way to learn new makeup skills and try out new products.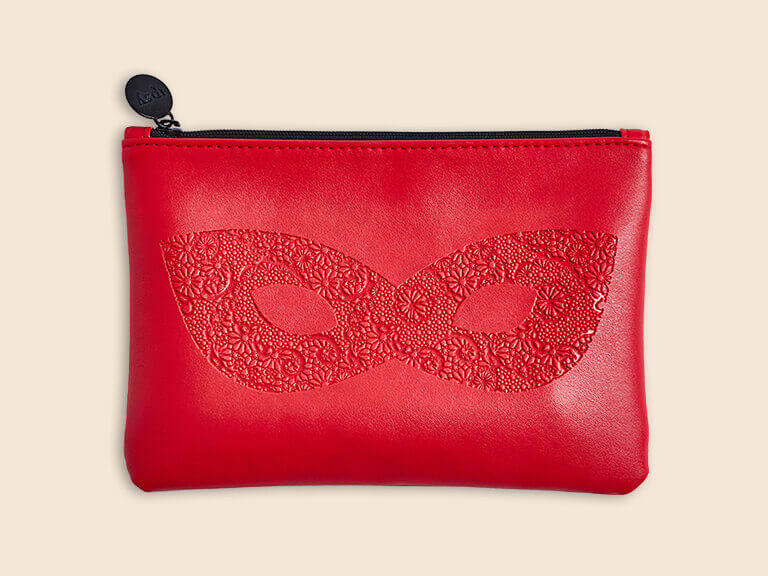 Books
I bought this hair styling book for my daughter last Christmas.  She loved it!  It gives easy to follow instructions for fixing hair.  It is currently $12.98
The Fault in our Stars is a story of a sweet teen romance. It has been a best seller for a few years.  The paperback is just $7.59
Keeper of the Lost Cities: Legacy is the newest (just released in November) of the hit series Keeper of the Lost Cities.  If your daughter is a fan of this series, she would be thrilled to receive this newest book.  It is currently priced at $13.24.
I am so in love with the Big Life Journal for Teens.  It encourages teens to reflect on themselves and their emotions.  Doing this gives them the confidence they need to be themselves through and through.  This hardcover journal is just under $25.
Room Decor
I love this Bluetooth Nightlight and is a fun gift ideas for teen girls.  It has so many functions including night light, speaker, handsfree calling and more.  For only $19.95 it really is a great deal!
Felt Boards are super trendy right now!  Most teen girls would love having them in their room to be able to make fun and cute sayings.  It is only $16.99!
You can choose any letter you want with the Marquee Letter Sign.  It would make such a fun room accessory!  It is currently only $9.99.
Practical Gifts
This Duffel/Sports Bag comes in a dozen different colors.  My daughter has been wanting a bag like this to carry her sports gear to school, it would also be great for a teen that is on the go or traveling.  This bag is $24.99.
I love the rich colors on these Stainless Steel Insulated Water Bottles.  They are practical and cute!  These water bottles are currently $15.95.
It's always fun to change up the look on your cell phone.  These marble Cell Phone Cases are only $8.99, and have a few different designs and colors to choose from.
You might be interested in a few of my other gift lists!
25 Gift Ideas for 5-7 year old boys under $25
10 Valentines gifts for him under $10!
10 Valentine Gifts for Her under $10
25 Gift Ideas for Tween Girls; all under $25!