Frugal Decoration Ideas You Can DIY
I don't know if this is just me…but I seem to always feel like my home needs an update. I get one room looking just right, and then I notice another room is outdated. I love giving my home a new look….but it can get so expensive! Which is why I do a lot of DIY decor on a budget. It's the best way to give a home a fresh new look, without breaking the bank!
If you are like me and wanting to makeover your home, but also on a budget, make sure to try some of these easy ideas listed below!
Dollar Tree Tiered Tray
Frugal and Dollar Tree just belong in the same sentence, don't you think???? Which is exactly why I love this Dollar Tree Tiered Tray. It's the absolute cutest craft and will only take a few hours and a few dollars to throw together. Plus, it's something that anyone could make, whether you deem yourself "crafty" or not! Whooo-hooo!
Custom Painted DIY Doormat
It's always fun to get a fresh new door mat, but what's even more fun is getting a fresh new door mat for a cheap price! Am I right or am I right????
This cute Custom Painted DIY Doormat is the perfect way to update your front porch while on a tight budget.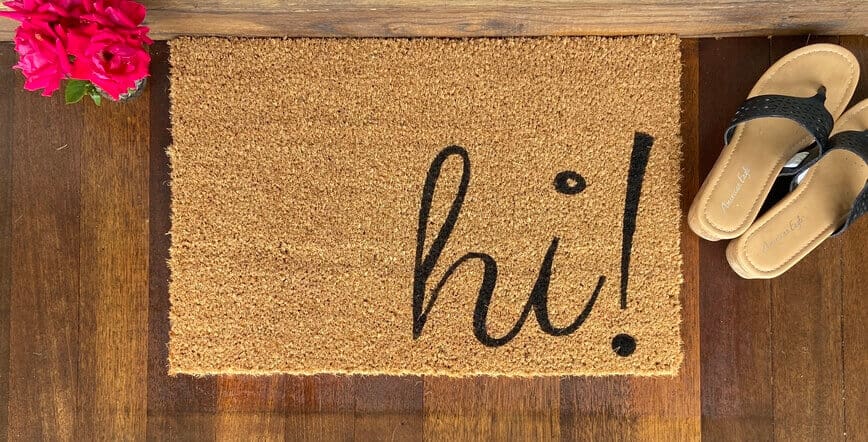 Related: Cheap Farmhouse Decorations
DIY Dollar Tree Wreath
Here's another fun and easy project made from supplies found at Dollar Tree.
This DIY Dollar Tree Wreath would make a cute addition to your indoor or outdoor decor. And it's easy to customize just by changing up the flowers to match your favorite look!
Upcycled Succulent Planter
Quit tossing your used cans away and turn them into an adorable farmhouse style planter instead! Here's an easy tutorial you can follow to make your own upcycled succulent planter. You will only need a few supplies (and you probably already have some of them in your home!).
Driftwood Clock
I love crafts that you can make out of things that would typically be tossed aside. It's so beautiful to give something that has been forgotten a new life and purpose!
That's the reason why I love this DIY Driftwood Clock. You take a piece of driftwood, clean it up a bit, attach a clock kit…and wah-lah…..you have a beautiful clock! It really is the perfect DIY decor on a budget!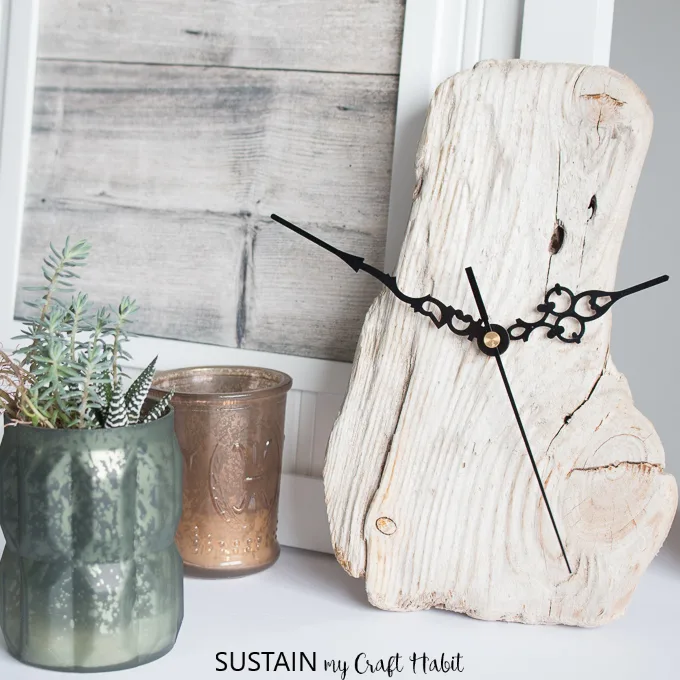 China Cabinet Makeover
Do you have a china cabinet in your home? It might be fun to give it a new look with this quick and easy makeover! All you need is some wallpaper and a few supplies to give the china cabinet a fresh look!
Burlap Planter
If you know basic sewing then you can whip up this darling DIY Burlap Planter. The directions are very simple to follow and makes for such a cute and fun way to store your house plants.
Vase Makeover
You don't need to spend a lot of money to display expensive looking items in your home, and that's exactly what I love about this tutorial. It shows you how easy it can be to turn an ordinary Dollar Tree vase into a beautiful expensive looking vase.
Colorful Wreath
A homemade wreath is the perfect DIY decoration on a budget. They are always so easy to make, and beautiful to display!
I just love this colorful floral and burlap wreath. It's made using a pool noodle, which you can get at the Dollar Tree for super cheap! I never would have guessed!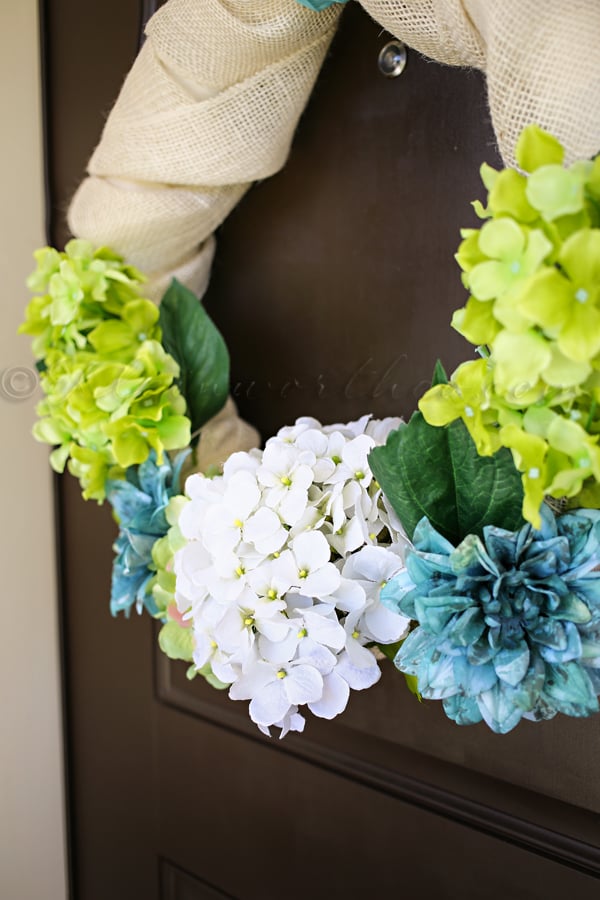 Burlap Garland
Garlands are such a fun way to dress up a fireplace mantle, or an entry table. Make sure you check out this Burlap Garland tutorial to learn how to make this cute and cheap decoration!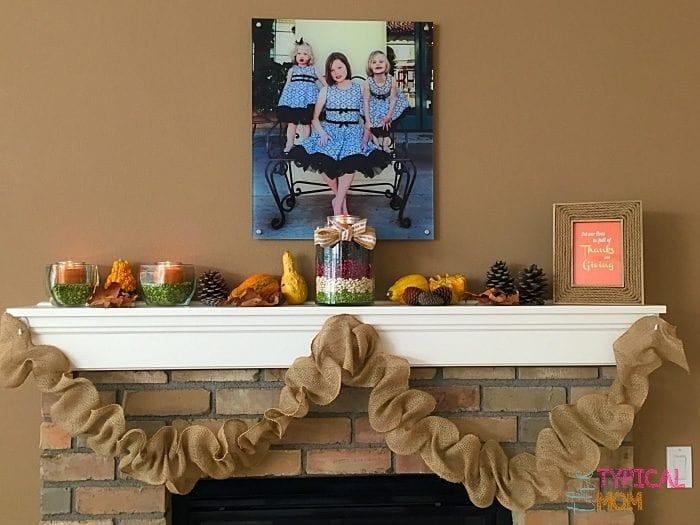 Planter Box
Give your front porch a makeover with this DIY Modern Planter Box tutorial. It's the perfect project for someone who is new to power tools. Your porch will look fresh and new with these planter boxes up front!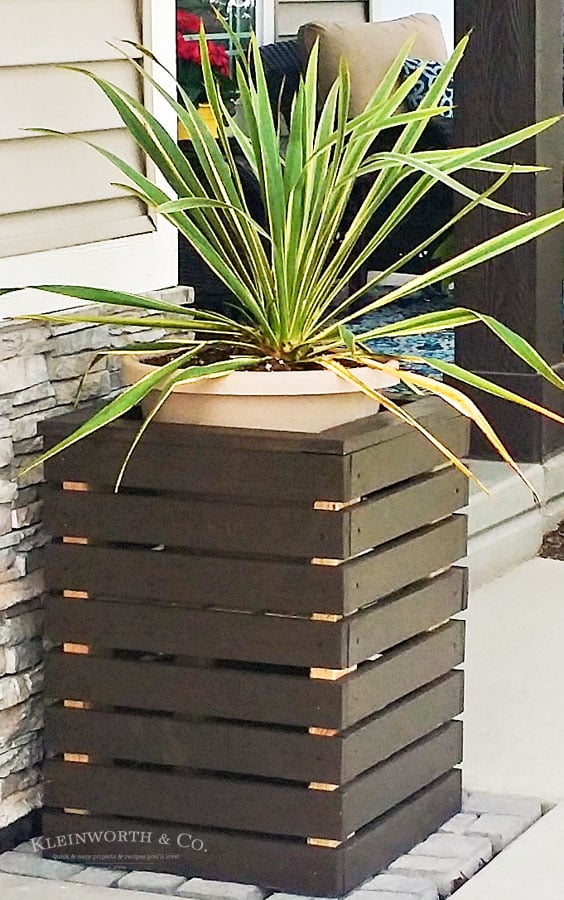 Crushed Tin Can Pocket Planter
I'm always amazed at what can be done with a little creativity and modge podge. Mixed Kreations shows us how she took a tin can, a napkin, and some modge podge to make this beautiful tin can pocket planter. It makes a beautiful gift or keep it for yourself for a fun DIY decoration on a budget.
DIY Faux Ceramic Vases
I am seriously obsessed with these Faux Ceramic Vases! I had no idea you could make a faux ceramic paint with baking soda! The finished look is so beautiful and expensive looking! I'm seriously going to paint everything in my home using this tutorial!
Paint Cabinet Hardware
Make your cabinets look brand new simply by painting the cabinet hardware, it's so genius! This is one of the easiest ways to update your home while sticking to a tight budget!
DIY Pillow Covers
Give your throw pillows a whole new look with this easy DIY pillow cover tutorial! The pillow covers have a cute decorative edge to help them stand out, and it will be easy to customize them to your home vibe by the material you choose.
DIY Decor On a Budget
I hope this article helped you to find a few….or many easy ideas for frugal decorating! Sometimes all it takes is a little creativity and time to transform a room!
Pin For Later
Enjoy these DIY decor on a budget ideas!