Check out these easy DIY Christmas Gift Ideas.
I am already so excited for Christmas! It is my very favorite time of the year. I love the smells, the music, the traditions and the memories made each year. I love giving gifts and seeing their faces light up with joy as they open the package. Some of my favorite presents I have ever given or received are the ones that have been homemade. There is just something so special about using your hands and heart to prepare gifts for your loved ones. Today, I am excited to share with you a few of the best homemade Christmas gift ideas.
Homemade Decoration Gifts
It's always so fun to receive a handmade decoration as a Christmas gift. I love pulling out these homemade gifts each year and remembering the person who made it for me.
Here are a few DIY decoration gifts you could make.
DIY Candle
You can whip up a few candles in one batch with this DIY Candle Tutorial. These candles would be a great item to include in a gift basket with some lotions or bath salts.
Snowflake Table Runner
A few years ago I made a table runner as a Christmas gift for my Mother In Law. It was so complicated! I wish I had known about this no sew snowflake table runner at the time, it would have saved me a lot of time and stress.
This snowflake table runner is not only adorable, but also super easy to make. No sewing required!
DIY Snowmen
These snowmen made out of logs are some of the cutest things I've ever seen! This is such a fun, cute and frugal gift idea. Make one for you and one for a friend!
Feather Candle Holder
If you're looking for a cheap, easy, and beautiful decoration to gift your loved ones be sure to look at this Feather Candle Holder. You can make it using supplies found at the dollar store and is an easy craft project to put together.
Hanger Snowflake
Did you know you can use clothes hangers to make a beautiful snowflake decoration?? You totally can and Happy Mom Projects has a great tutorial teaching you exactly how to do this.
I love this gift idea and would be so fun to receive!
DIY Rope Planter
How beautiful is this DIY Rope Planter? I seriously love it so much. This would make a great homemade gift for anyone that loves plants or boho decor.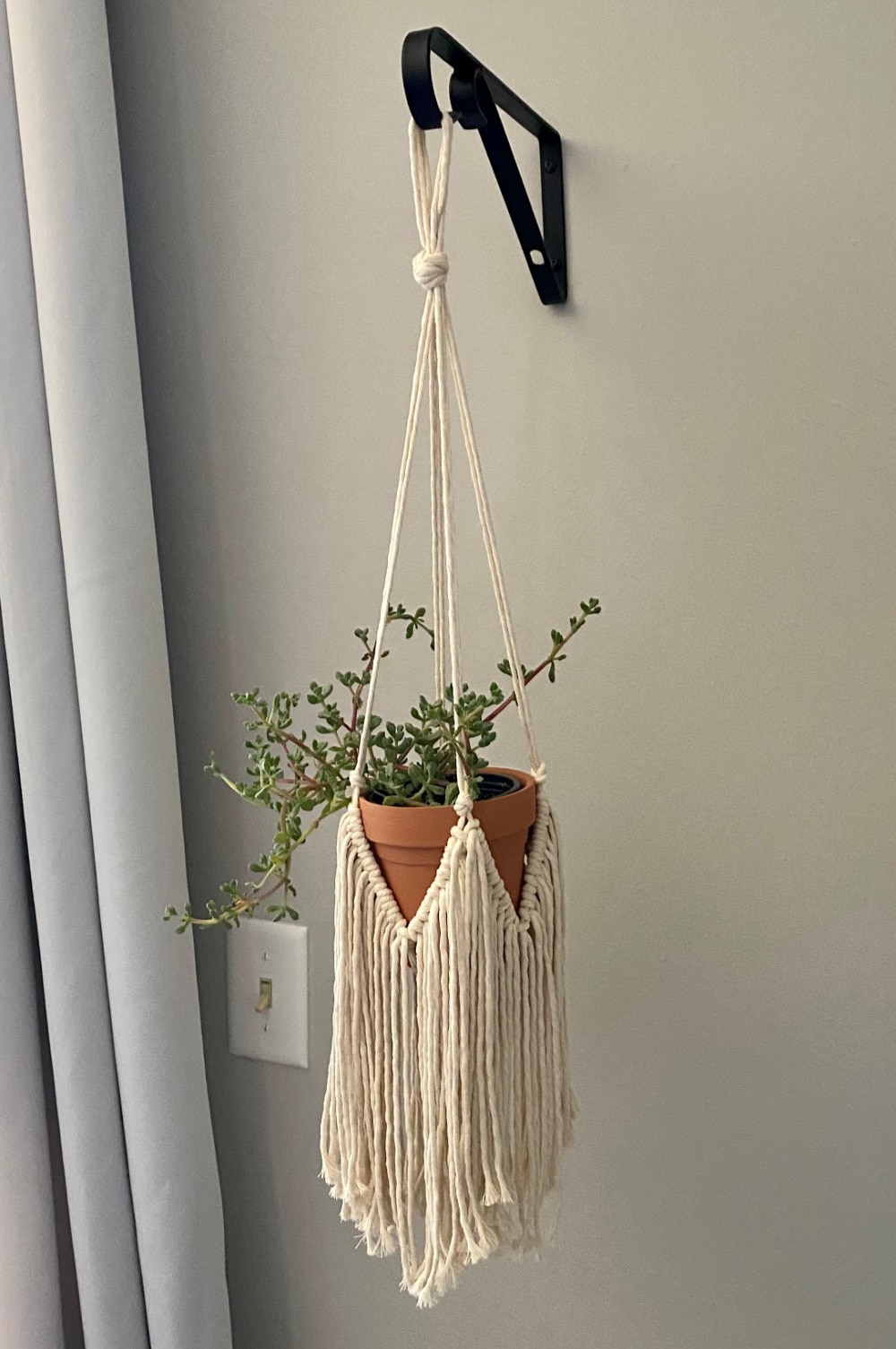 Homemade Christmas Ornaments to Gift
My personal belief is that you can never have to many Christmas tree ornaments! Ornaments make great gifts for friends, family, kids, neighbors, and basically anyone on your list!
It's so fun to decorate my tree each year and remember the dear friends who made a few of the special ornaments for me.
No Sew Fabric Christmas Ornament
Check out this darling handmade ornament. It requires absolutely no sewing and is a great way to use up some extra fabric you might have around the house.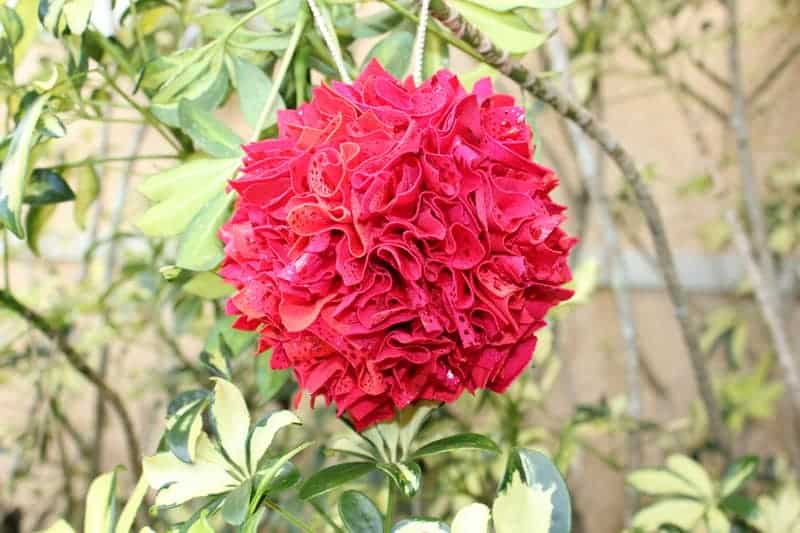 Gnome Ornament
These gnome ornaments are so cute and looks like such a fun craft. Check out the full tutorial at Day to Day Adventures.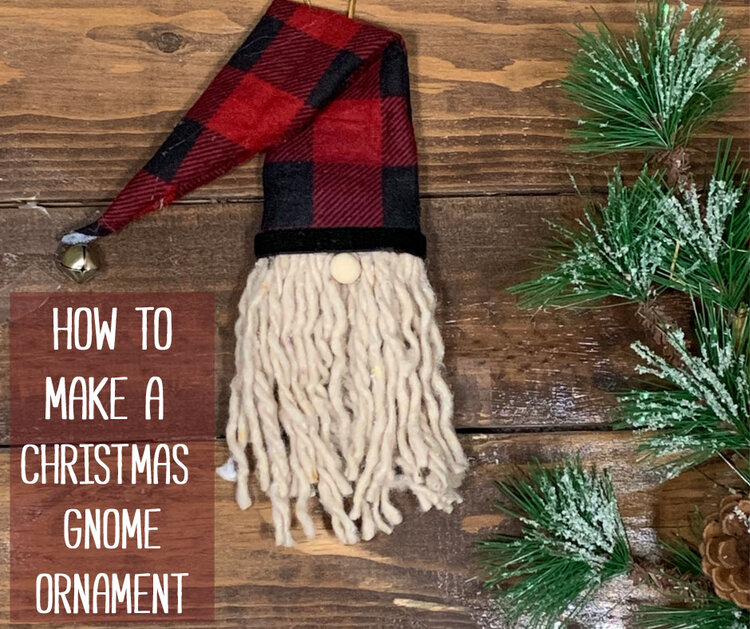 Pipe Cleaner Ornaments
I love encouraging my kids to make handmade gifts for their friends. These pipe cleaner ornaments are perfect for little hands. Let your kids help choose the design and make it together.
They can then wrap it up and deliver their handmade ornaments to all of their friends.
Crochet Paw Print Ornament
This crochet paw print ornament makes a perfect gift for your pet loving friends. Check out Simply Hooked by Janet for the full tutorial!
Beach Christmas Ornaments
Do you have a friend who loves everything beach themed? Why not make them some of these beach Christmas ornaments? They look so easy to throw together and look so cute hanging on the tree.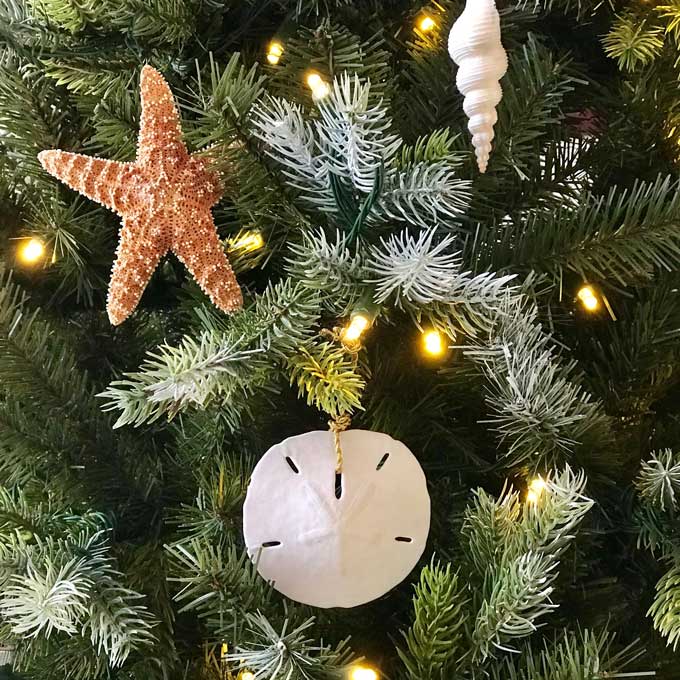 Salt Dough Ornaments
Salt dough ornaments are a fun craft you can make with your kids. Spend a few hours creating together and then let them gift their homemade ornaments to family and friends. Check out the tutorial here.
Crochet Peppermint Party Snail Ornament
Here is another fun crochet ornament pattern. The tutorial is for the cutest peppermint snail and I love the originality of this gift! Such a fun present idea for anyone on your list.
Homemade Gifts to Wear
My favorite gifts are one that are practical and useful! Which is why I love all of these homemade gifts that you can wear. I can't wait to make them all!
Pocket Scarf
Have you ever heard of a pocket scarf? Well, it's basically how it sounds, a scarf with a pocket. These make such fun gifts because of the added pocket feature.
Infinity scarfs are a fairly easy DIY project to make, so you can make a few of these in no time. Be sure to check out the full tutorial and free printable at A Daily Dose of Mom.
Christmas Apron
Check out this adorable Christmas Apron from My Golden Thimble. This apron would make a great gift for your family or friends. I even want to make one for me!
Homemade Knit Cowl
Cowls are a fairly easy knitting project. They are actually the only thing I know how to knit! Knitting is a great way to pass the time while watching TV or traveling.
This knit cowl tutorial makes for fun Christmas gifts you can make and give to your loved ones.
DIY Face Mask Holder
This isn't technically something you can wear, but it will help organize face masks, which we do wear.
Most of us have masks laying around and need somewhere to store them. Make your friends and family members this handy DIY Face Mask Holder. It has three pockets to store clean face masks, dirty face masks and hand sanitizer! Everything we need!
Check out the full tutorial here from Vicky Myers Creations.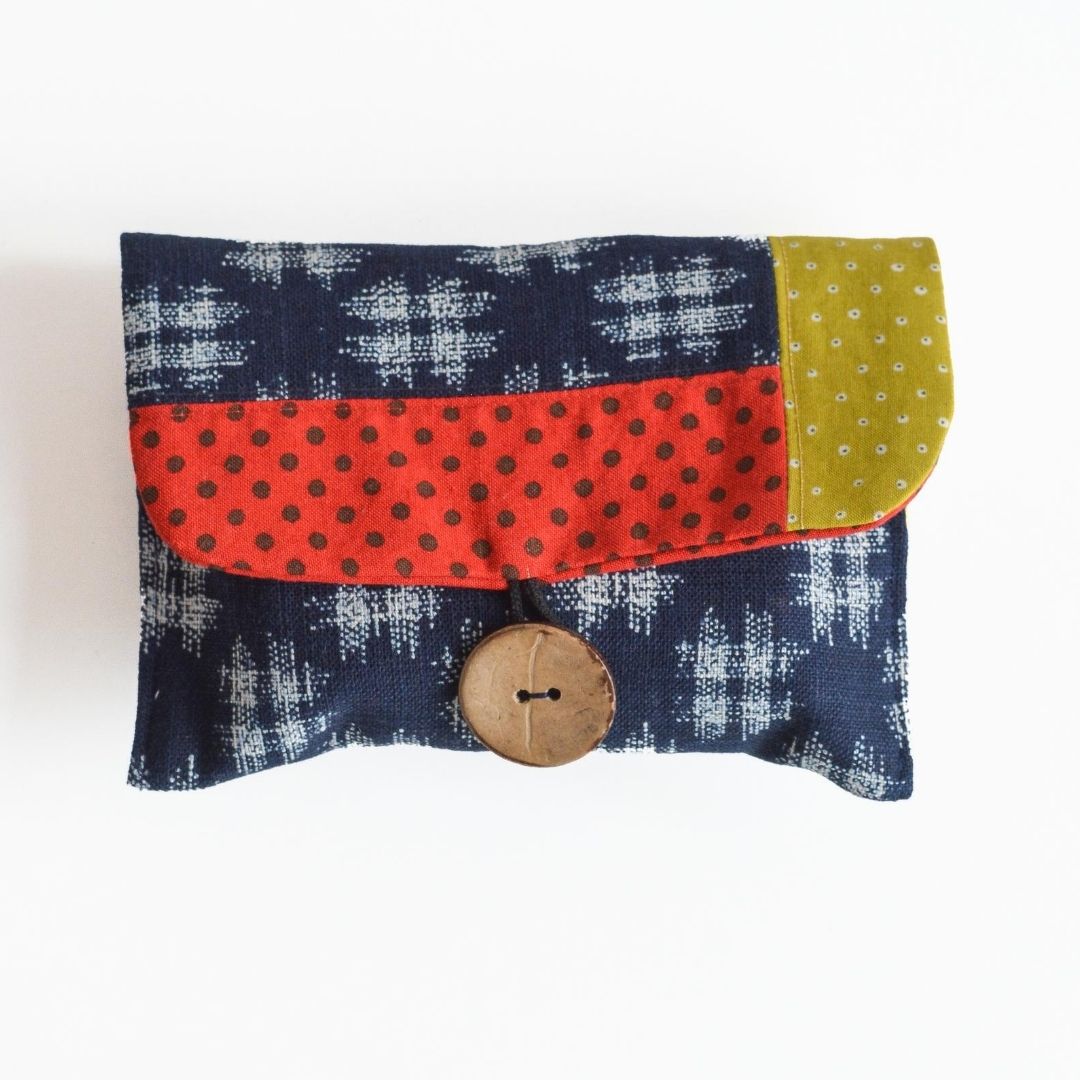 Handmade Gifts for the Home
It's always fun to receive a new addition to the home. Check out these great handmade gifts others can enjoy in their home.
Bowl Cozies and Hot Pads
First up are these Bowl Cozies and Hot Pads. They are one of those things that you always need and you can never have to many hot pads! Check out the full tutorial here , they are beautiful!
Camper Potholder
Do you have a friend or family member who loves camping? Make them this adorable Camper Potholder. The tutorial is really detailed and easy to understand. Plus, it's a great way to use up scrap fabric.
Fabric Coasters
How cute are these Boro Fabric Coasters from Fabric and Flowers?!?! They are the cutest. This would be such a fun gift to make and a perfect way to use up some fabric scraps you have around the house.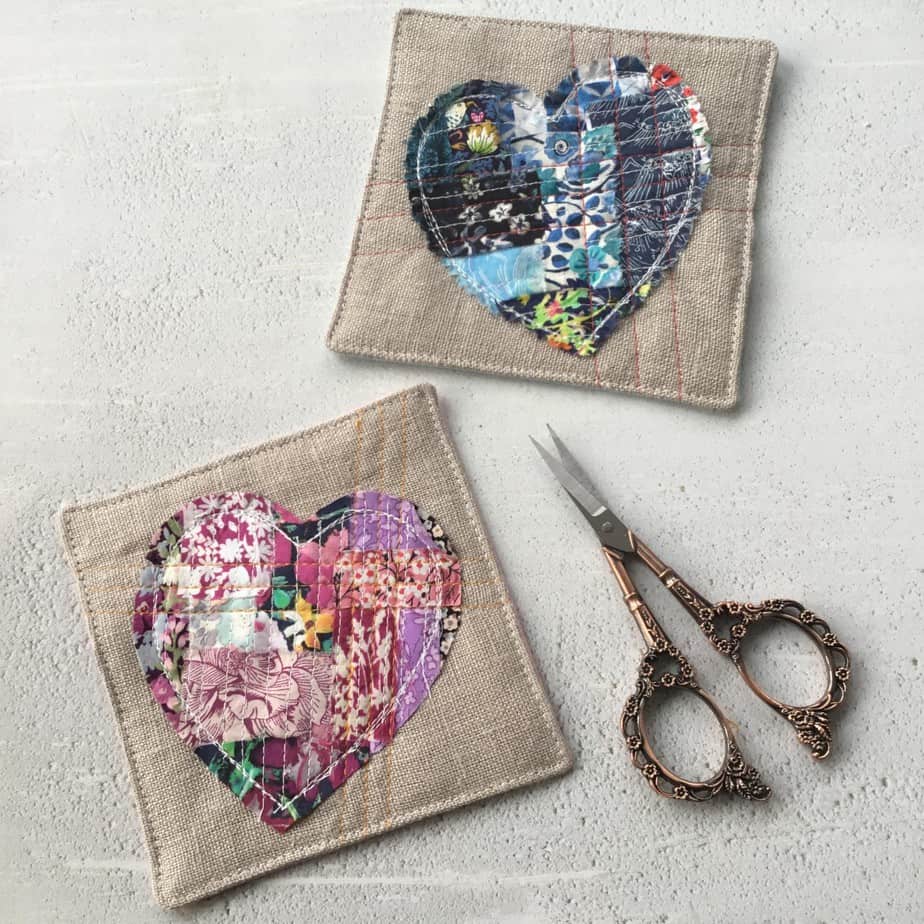 Mini Sewing Kit
This Mini Sewing Kit is a great way to upcycle an old altoid tin you have laying around. You could gift it to a friend who loves sewing, a teenager heading off to college, or turn it into something other than a sewing kit. It could be a cute present for a child who loves to collect small objects, such as polly pockets.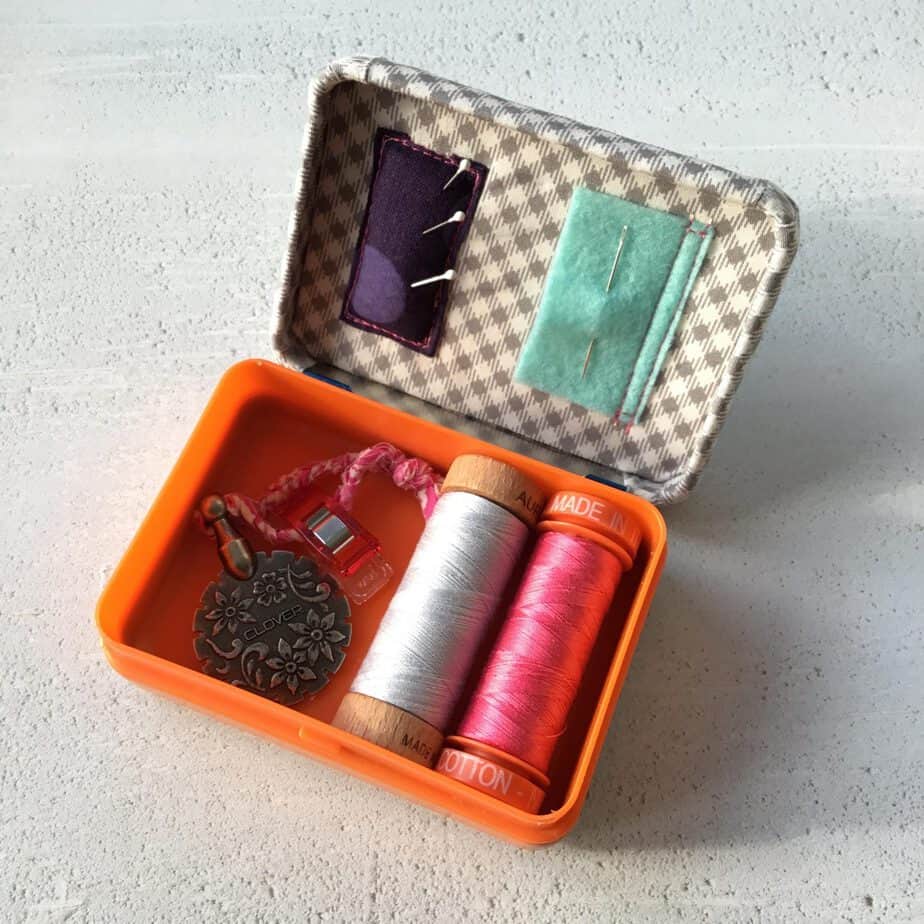 Holiday Room Spray
There really isn't anything I enjoy more than the scent of Christmas in my home. Whip up a few of these room sprays to gift to your loved ones, and then keep one for yourself!
The tutorial includes 5 different recipes and the cute free printables.
Flower Dyed Tea Towel
I honestly believe you can never have to many tea towels. I am always using them for dishes and love receiving them as gifts.
Check out this DIY tea towel made by dying the towel with flowers. It makes for a beautiful design on the towel and a great gift.
DIY Rae Dunn Rolling Pin
How cute is this Rae Dunn inspired rolling pin?? It's seriously one of the most beautiful gifts! Check out the full tutorial over on Confessions of Parenting. You might just be the new favorite neighbor with this gift!
Redbox Movie Night
Gift your friends, neighbors or coworkers a free movie night on you with this Redbox Movie Gift idea. You can print out the free printable here and read all about how to put this fun gift together.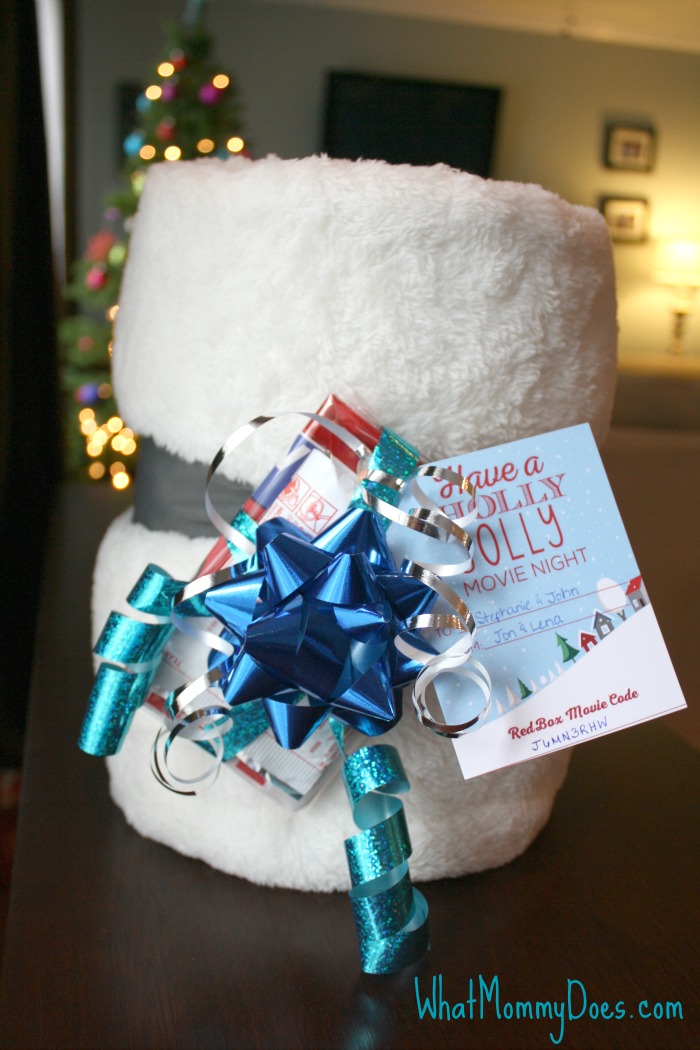 Mason Jar Tissue Dispenser
This Mason Jar Tissue Dispenser is such a great idea and genius way to reuse mason jars. We all need tissues, so we might as well have them look cute, right?!?!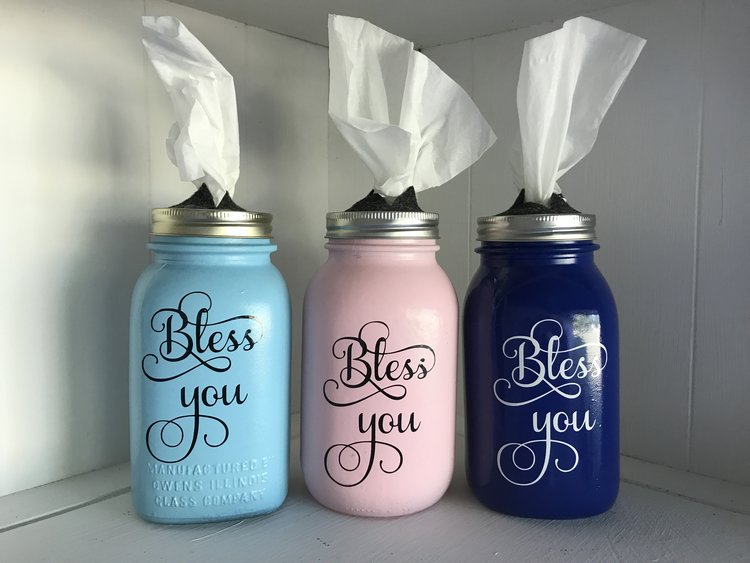 DIY Glitter Tumbler
How cute are these glitter tumblers?? I seriously love them! They are such a fun and original DIY gift!
DIY Christmas Gifts for the Bath
Beard Balm
Check out this awesome beard balm recipe. My husband loves to sport a beard, so this would be a great recipe to make for him. The recipe is easy to follow and will be a great gift for the bearded man in your life.
Felted Soap
I love the colors on this DIY felted soap. It's such a fun way to put some personality on a homemade gift. I think the felted soap would also be a great DIY gift for your kids to make for their friends or teachers.
Peppermint Sugar Scrub
This Peppermint Sugar Scrub is beautiful and I bet it smells just as good! The recipe even includes free printable labels (yay!). Homemade sugar scrub is a great gift for friends or teachers. I love gifts that are useful and fun!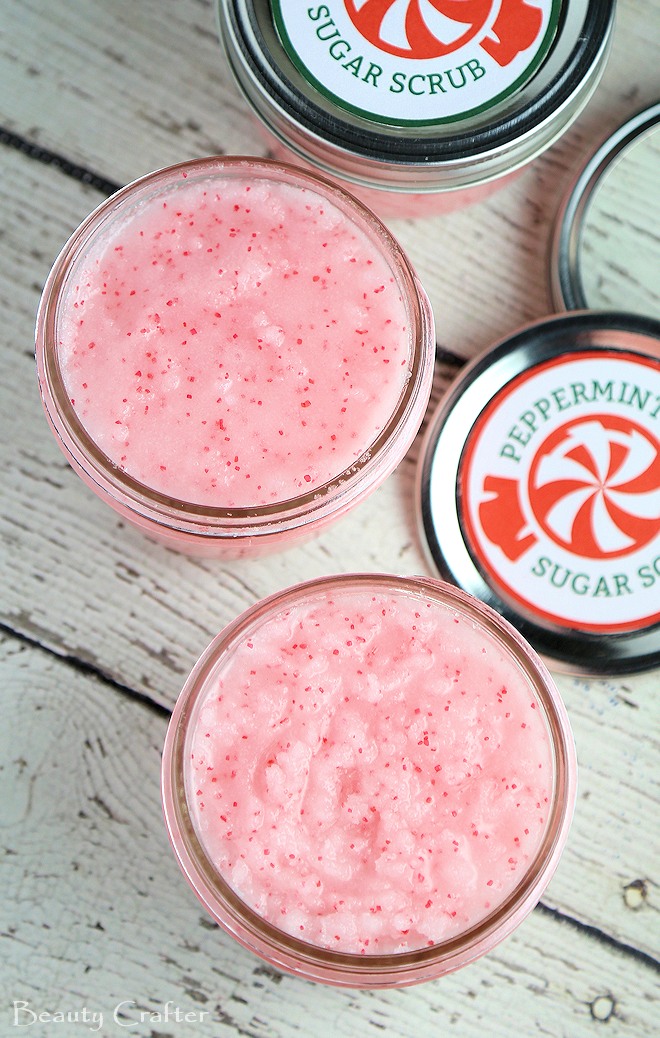 Shower Melts
All you need is 3 ingredient (and one of them is water) to make these homemade shower melts. They look so cute packaged up in a jar with a ribbon. Such a fun, easy gift for your loved ones.
Peppermint Bath Salts
There truly isn't anything better than soaking in a hot peppermint bath on a cold winters day. Help your friends or teachers do that with this homemade peppermint bath salts gift. Beauty Crafter has a great tutorial how to make the bath salts and it only requires 4 ingredients!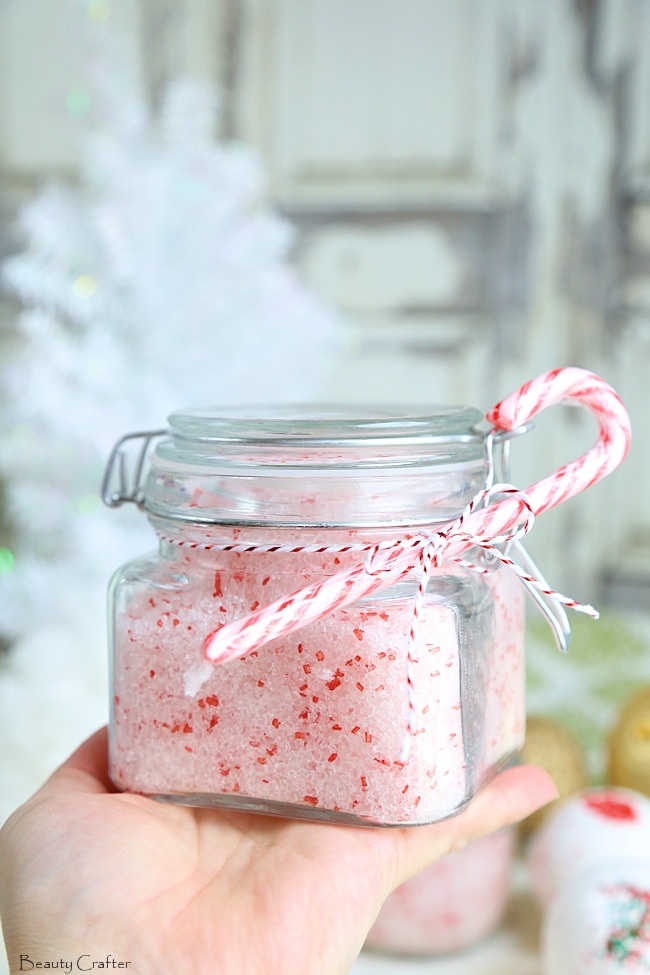 Marbled Goat Milk Soap
Another great soap recipe is this Marbled Goat Milk Soap also from Fiber Artsy. She uses a soap mold to make the soap shapes and a toothpick to give the desired swirl effect. I love the idea of gifting homemade soaps to your family and friends for Christmas.
DIY Bath Bombs
Check out this DIY Bath Bombs Recipe for a fun homemade gift idea. I love how you can customize the bath bomb using different shapes and oils. The recipe is very straight forward and easy to follow too!
Fizzy Bath Salts
Here is another great bath salts recipe. This recipe allows you to mix up the scents to customize to your friends favorite smells.
DIY Bath Bombs
Check out this fun tutorial for DIY Bath Bombs. Bath bombs make great gifts for teens, teachers, and friends. We all need a little rest and relaxation, right?!?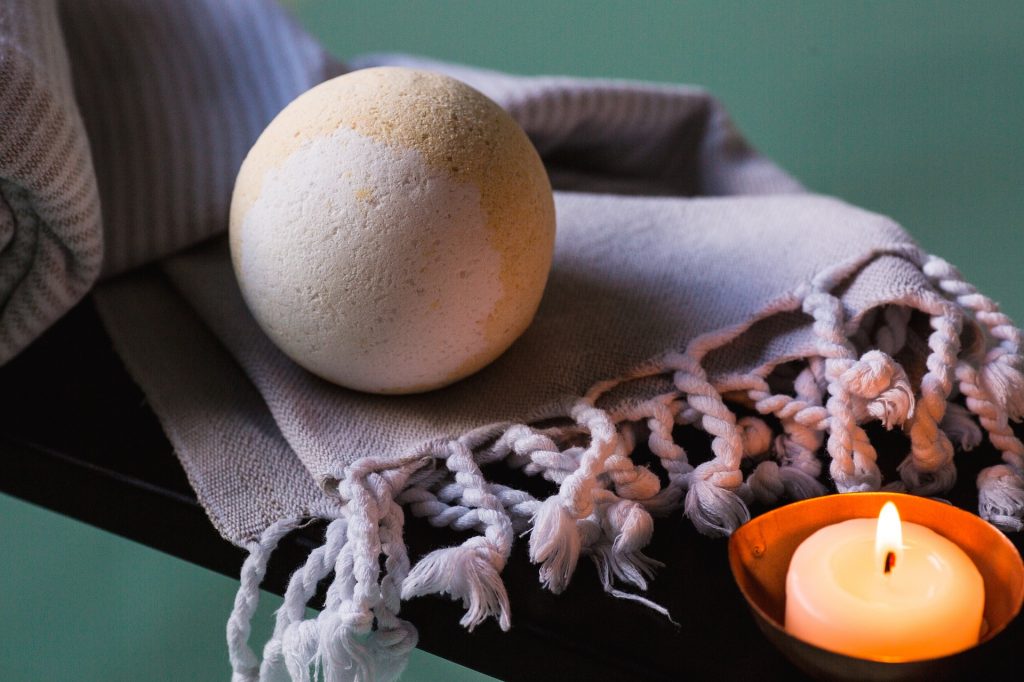 Coconut Lime Mint Sugar Scrub
My two favorite scents are coconut and lime, so I was excited to find this DIY Coconut Lime Mint Sugar Scrub. I can't wait to make a huge batch. The tutorial even includes free printables (yay!) to complete the gift.
Homemade Christmas Gifts For Kids
Quillow
I had never heard of a Quillow before until I found this great homemade gift idea from The Gifty Family. I immediately fell in love with the idea. A Quillow is basically a quilt and pillow in one!
The Quillow tutorial says it will only take 15 minutes (I like quick!) and is totally doable for all sewing levels (yay!). I think these would make adorable gifts for your kids, nieces and nephews, or for your child to give to their friends.
Play Dough Kits
Play Dough is one of my kids favorite activities. It keeps them entertained for hours. Whip up a batch of play dough and put together a play dough kit like this one from Parties Made Personal.
This is such a frugal, fun gift for kids to enjoy and keep them busy during the winter months.
DIY Scrunchie
Tweens and Teens are all about the scrunchies right now. You can easily make them yourself with this DIY scrunchie tutorial. Whip up a bunch to give to all your favorite kiddos.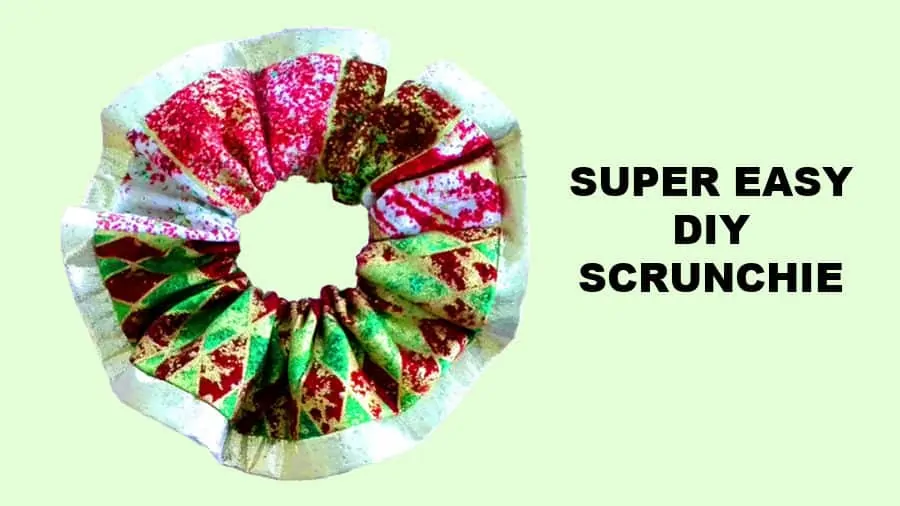 Money Notepad
Anyone else feel like teens are just hard to give to??? Cause I do! I never know what they want, like, need, etc.
Well, I don't know a single teen who wouldn't love to get a stack of dollar bills! Which is exactly why I fell in love with this Money Notepad DIY Gift. It's such a fun way to gift money, and give the teenagers what they really want (and probably need tbh)!
Rice Bag Heating Pad
My kids love using these Rice Bag Heating Pads in the winter time. They are really easy to make and are a perfect gift for all the kids on your list.
Homemade Christmas Gifts For Grandparents
Grandparents can be hard to give to, but I have found they really treasure items that remind them of their grand kids. Here are a few gifts for grandparents.
Kid-Crafted Dish Towels
Looking for a fun gift idea your kids could make for Grandma and Grandpa? Check out this fun Kid-Crafted Dish Towels tutorial. I love the hands on activity and giving your kids an opportunity to help create a gift. The grandparents would treasure these towels for years.
Child's Handprint Emboridery
Another cute gift for grandparents is this Child's Handprint Embroidery gift. It's such a special keepsake and so cute. Embroidery is a fun project to work on while listening to a book or watching TV. I can't wait to make this!
Homemade Cards
These DIY Christmas Cards are so sweet and would make great gifts for the grandparents. They are made using items you probably have around your house and yard and I love the unique flare they each have.
Homemade Edible Christmas Gifts
One of the most fun parts of Christmas is the food! I love receiving plates or jars of treats from my neighbors. It's such a fun way to share family recipes with each other.
Homemade Hot Chocolate Mix
Homemade hot chocolate mix is so easy to make yourself and such a fun frugal gift. With only 4 ingredients you can mix up a huge batch of this mix, put it in a cute jar, and deliver it to all of your neighbors, friends and co workers.
Peppermint Bark Mason Jar
Gifting homemade treats can be made extra special just by putting them in a cute container. This Peppermint Bark Mason Jar gift includes a free printable to pretty up the jar and a yummy peppermint bark recipe! Look how pretty! I would love to receive this for Christmas!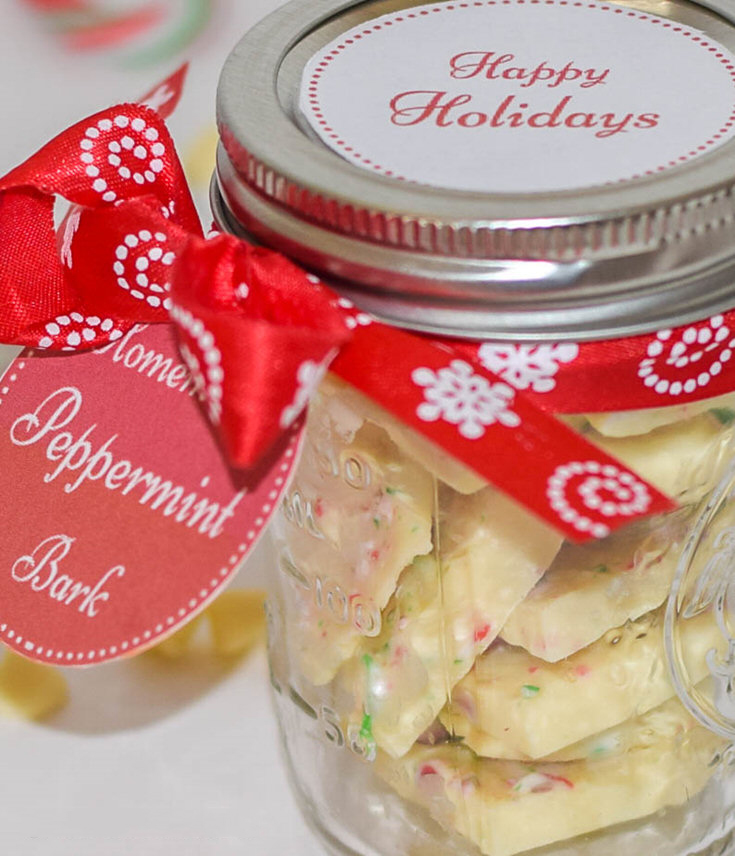 Gingerbread Scones
My mouth is watering just thinking about these delicious gingerbread scones from The Curious Frugal! Gingerbread tastes just like Christmas and homemade scones make a great gift for neighbors, friends, and teachers.
Greek Cookies (Kourabiedes)
I had never heard of Greek Cookies before I found this recipe, but if they taste as good as they look, sign me up! Make up a few batches of these cookies, put them on a pretty plate to deliver to your neighbors.
It will be a fun way to share a new recipe and some holiday spirit.
Sweet Zucchini Relish
I love giving my neighbors jars of this Sweet Zucchini Relish for Christmas. Most people haven't heard of Zucchini Relish and it's fun sharing this delicious recipe with them.
Vanilla Bean Salted Caramels
Our neighbors gift us homemade caramels every December, and I for reals look forward to it all.year.long. They are heavenly!
Be sure to try out this Vanilla Bean Salted Caramel recipe. It makes for great neighbor gifts and the best treat ever.
Homemade Candied Pecans
This yummy candied pecans recipe only requires 4 ingredients and is paleo and vegan friendly (yay!). Candied pecans make great gifts to pass to neighbors, friends and teachers.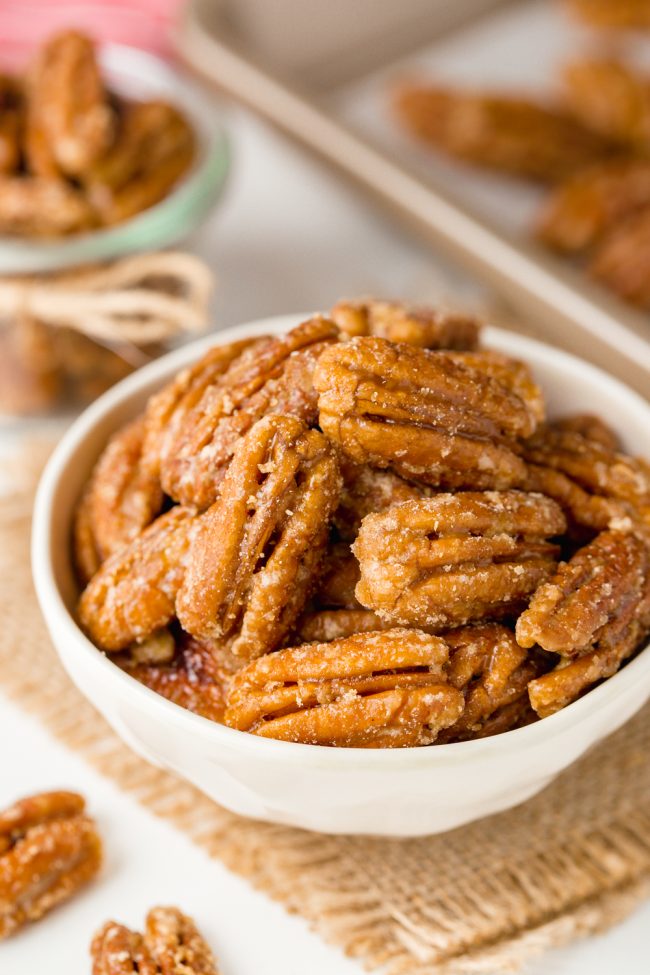 Christmas Tree Cookies
These Christmas Tree Cookies are such a cute addition to a plate of Christmas treats for your neighbors and friends. They are so easy to make and have the best flavor!
Mason Jar Treats
I love the simplicity of this homemade mason jar treats gift. If you are looking for something quick and simple to make as a gift be sure to check out this tutorial on At My Sisters Place.
Homemade Vanilla Extract
How fun would it be to receive a homemade bottle of vanilla extract? This is something I have always wanted to try and I think would make for such a special gift to anyone on your gifting list.
The recipe only has two ingredients, and comes with free printable gift tags. Check it out here.

Gingerbread Candied Nuts
Here is another delicious candied nut recipe. I love that it includes gingerbread spice (so good!). Just make sure you don't eat it all before sharing it with your loved ones (which is something I might accidentally do!).
Snowman Mason Jar
I love this Snowman Mason Jar where it turns an edible gift into a cute package as well. All you need is a mason jar and a few craft supplies!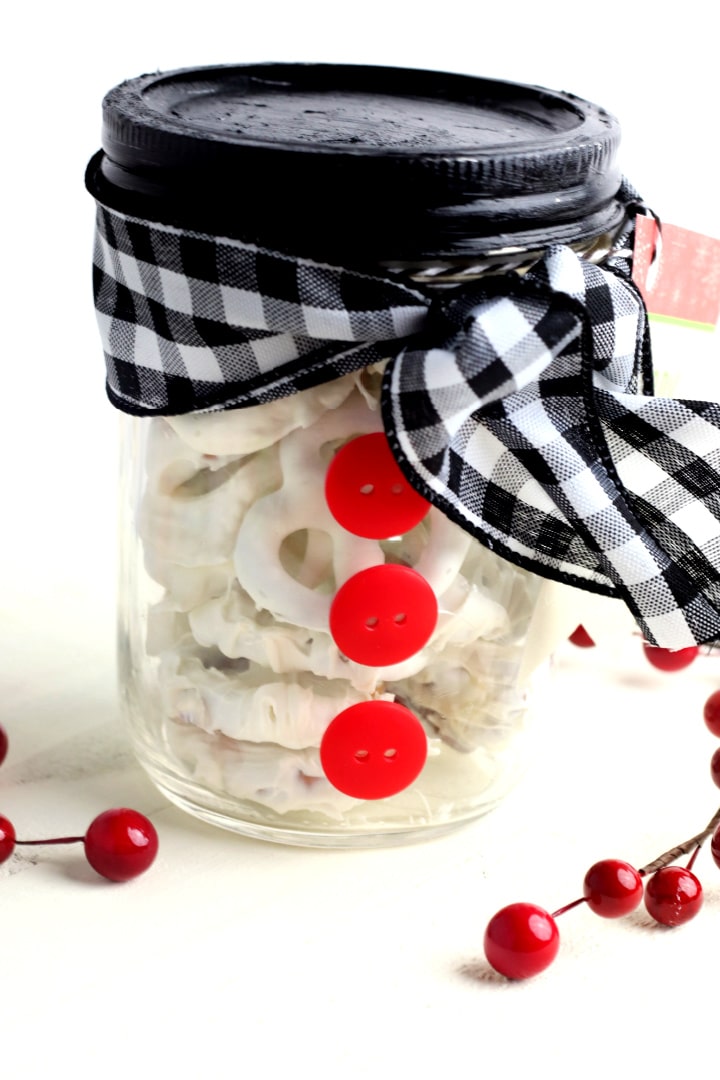 Cinnamon Hard Candy
This Cinnamon Hard Candy recipe is so easy to make and always a fun favorite! I love gifting treats that aren't very common, but well liked. Cinnamon Hard Candy is exactly that! Be sure to check out the full recipe here.
Pin This Article For Next Years Gift Giving:
What are some of your homemade Christmas Gifts ideas?